Chain link fencing is not only for baseball fields. Chain link is an excellent fencing option from a functional perspective. Economical, durable, and low maintenance, chain link fencing is effective for keeping your children, pets and valuables safe and secure within the boundaries of your property. It's great for an attractive alternative around your pool that allows you to enjoy the scenery in your backyard.
Maybe you don't have time to paint and stain a fence. Or maybe you don't want to block the view of your yard. When installed correctly, chain link fences have most of the advantages of conventional wood fences, with several distinct advantages: durability, low cost, low maintenance and security.
All posts are cemented and level. Gates can be made to fit any size opening and complement any existing fence. Give us a call with any questions you have. We're more then happy to speak with you.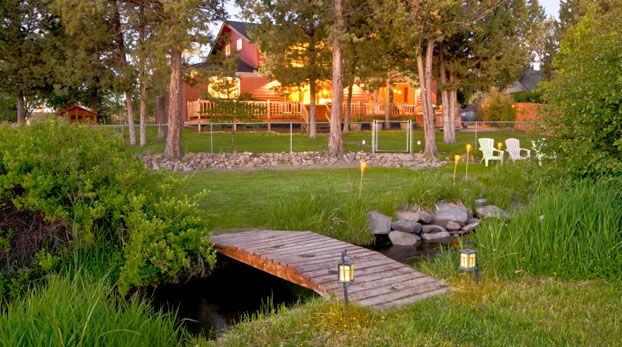 Brand
Our chain link is not branded.

Sizes Available

Different Types of Chain Link Fence
Residential — 2" x 9" gauge mesh
Pool Code — 1 ¼" x 11" gauge mesh
Temporary — 2" x 11" gauge mesh

Colors
Silver (Galvanized)
Black (PVC Coated)
Green (PVC Coated)
White (PVC Coated)
Brown (PVC Coated)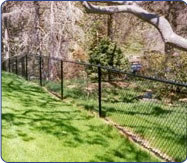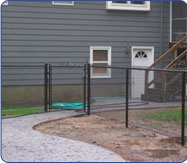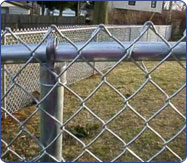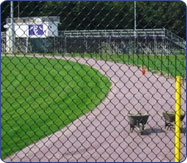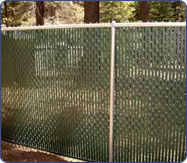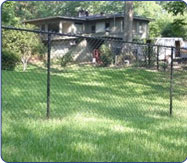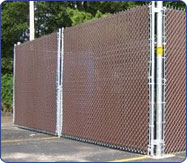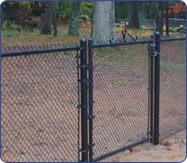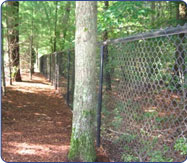 We are proud to be family owned and operated and in business for 44 years. Our advantage is our common values, strong commitment, loyalty and stability. We take great pride in the quality of our products and services. All our prices are at wholesale costs to pass on the savings from our family to yours.


Canton Fence, 1219 Washington Street, Stoughton, MA 02072
TEL: (781) 344-7366 and (508) 583-5948 · FAX: (781) 344-4355